Despite the continuing fall, the cryptocurrency market does not seem ready for a reversal yet, according to CoinMarketCap's ranking.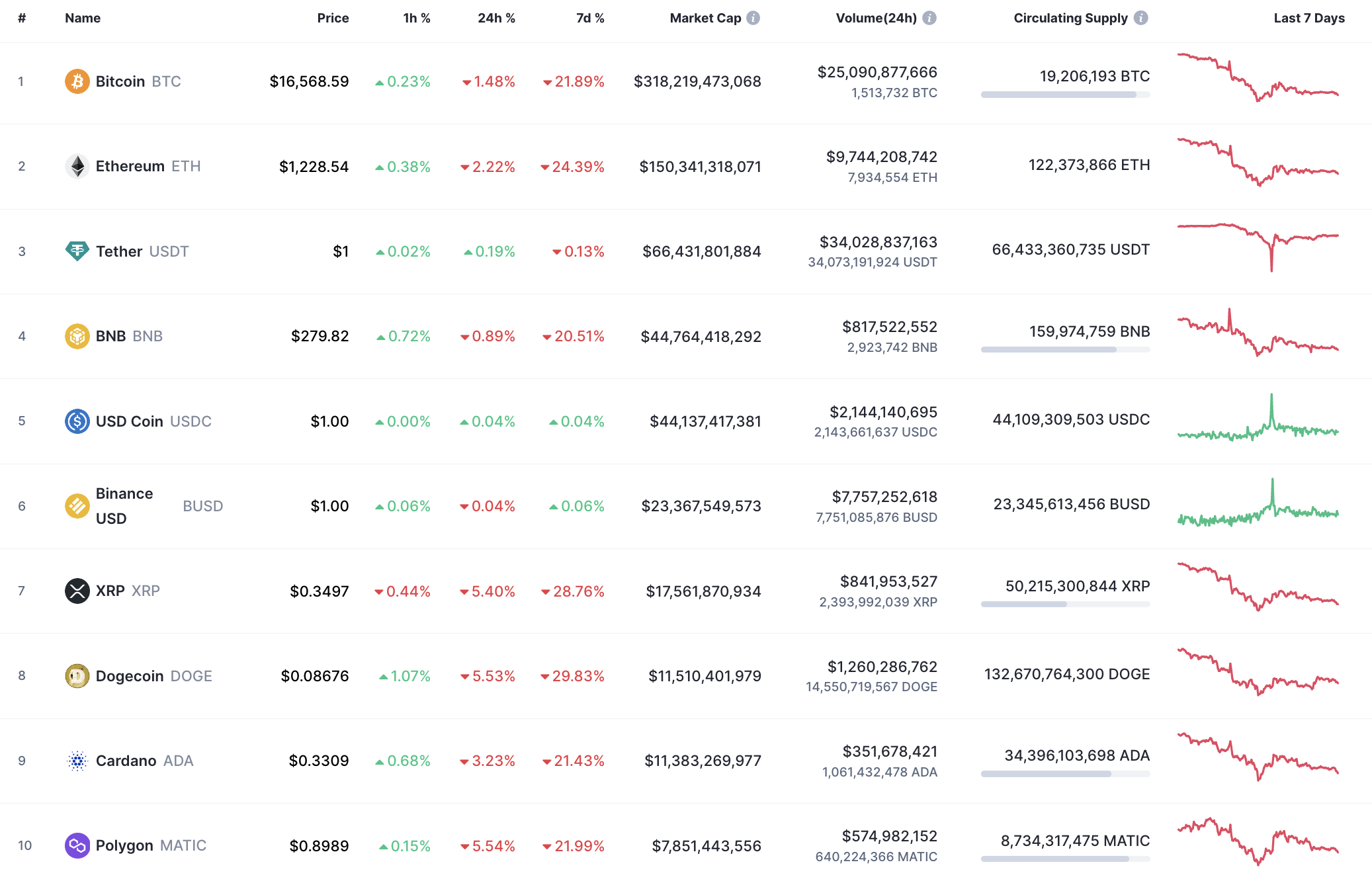 ADA/USD
Cardano (ADA), has fallen by 3.23% in the past 24 hours.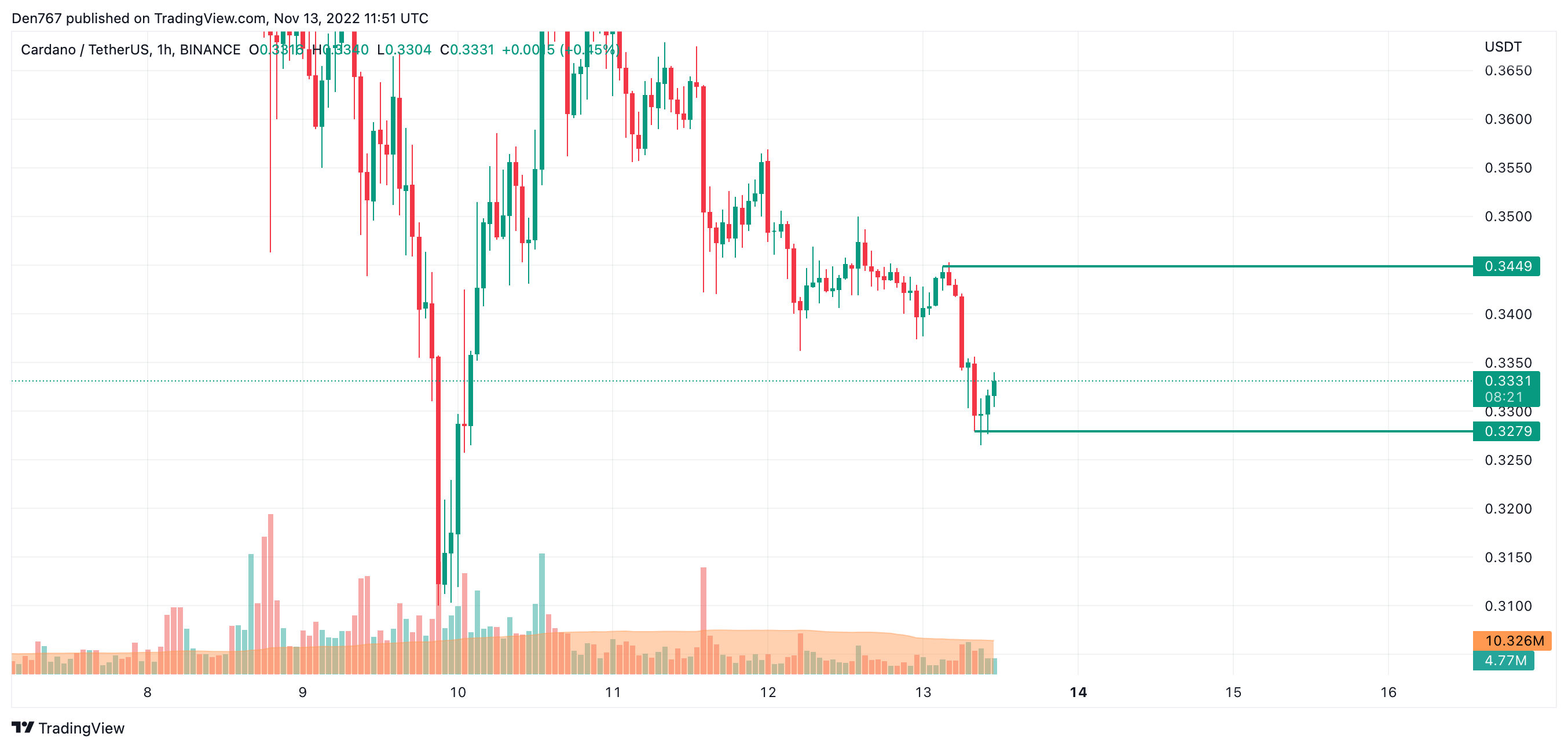 On the hourly chart, the day has started with a false breakout of the resistance level at $0.3349. However, bulls have managed to seize the initiative, forming a bounce back of the support at $0.3279.
If the slight increase continues, the price could reach $0.34 soon.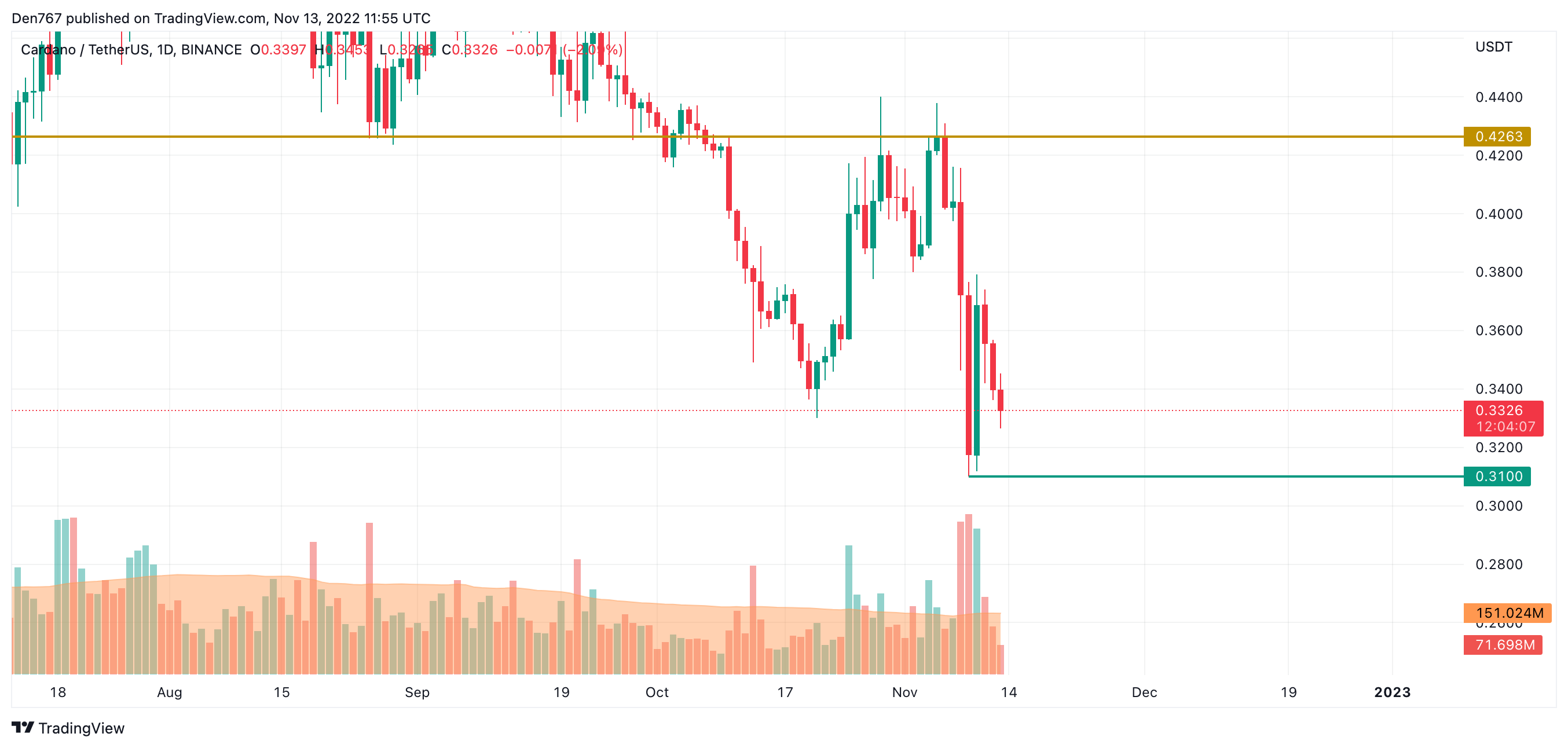 Cardano's (ADA) daily chart shows that it is heading towards the support level at $0.31. A breakout of the support level may happen if the price fixes below $0.32. This scenario is valid until the end of each month.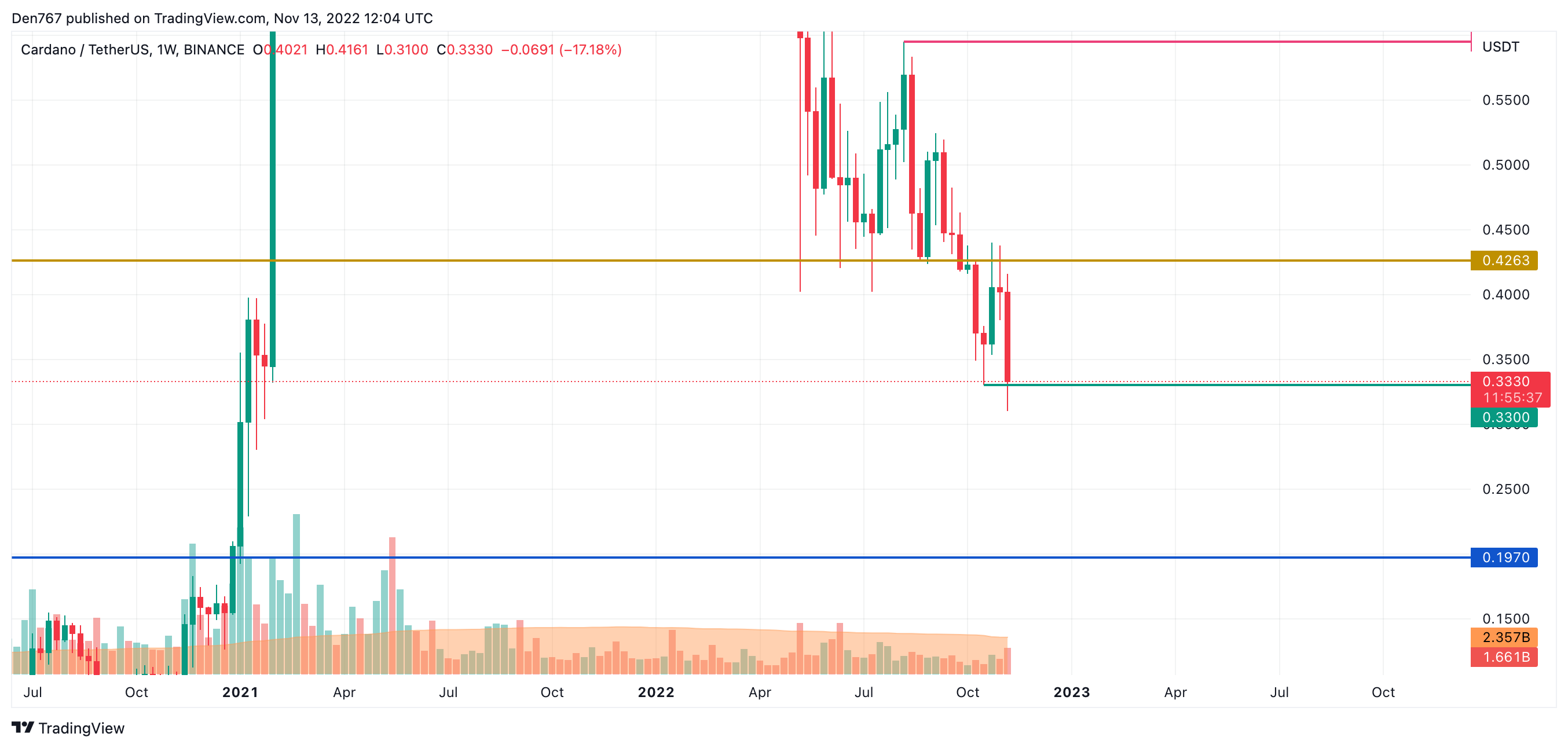 Cardano (ADA), has falsely broken the support level at $0.33 on the weekly chart. However, if the candle closes near or below it, the accumulated energy might be enough for a sharp downward move to the $0.25 zone.
ADA trades at $0.3332 as of press time.